About Me
About Laura's Treasured Prints & Feedback Comments

Why Choose Laura

I do every step of each process myself.....

2D & 3D Casts....are taken in my workshop, finished and framed to your individual specification.
Silver Print Jewellery- Every piece is totally handcrafted by myself from your unique print.
Resin Jewellery- I make individual bespoke Silver bezels.
I never take your print or cast and send it off to another company for processing. Everything is lovingly done by myself!!
About Me- 'The Life-Casting Nurse!!'
My name is Laura and I live in Shirley, Southampton, Hampshire, with my husband and two children.
Life Casting & Belly Casting
I thoroughly enjoyed art and pottery at school and when my youngest was at nursery a few years ago, I went on a wonderful, inspiring Baby Casting Course which led to a passion for Life- Casting.
After a lot of practising, I went on to start my business-
Laura's Treasured Prints
and gradually extended my range to include larger Life- Casts.
In August 2016 I did further training with the award winning Artist and Life Caster- C J Munn, of
Rock a Belly Life-Casting
I am also a proud member of
The Association of Lifecasters International (ALI).
Silver Jewellery
Since starting
Laura's Treasured Prints
I have also been on many Jewellery making courses to develop my skills and range of Silver Jewellery. I have done courses in SilverSmithing and Resin Jewellery making and have my level 1 diploma in Silver Art Clay.
Memorial Casts and Memorial Jewellery
When I left school, I trained and then worked as a
Nurse
and I still continue to do a small amount of nursing work to keep my registration.
I believe that my experience in nursing very sick people has helped me work with a family caring for a very ill child or an adult or a family going through a bereavement.
I have done memorial casts in hospices, hospitals and funeral directors. I am very proud to be able to offer grieving families this lasting memory of their loved one.
07769 317102
treasuredprints@outlook.com
This is my studio where I cast and finish your Treasured Prints
Five Star Reviews!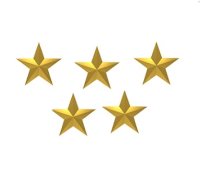 Really happy with my lovely silver thumb print necklace. I wear it everyday and it means so much to me. I also have hand and foot casts which are so striking. These are all brilliant mementos of becoming a mother and the birth of my beautiful son. I also got my mother a hand and foot cast and she is so happy with it. Laura was professional and friendly and put me at ease.
December 2016
Received my memorial ash purple glitter resin pendant last week from Laura. I decided to have the ashes of my beloved cat Dottie placed into a pendant so that I could wear her close to my heart always. I miss her so much and it helps me greatly to know that I can have her with me always now. Very professional service, would highly recommend!
October 2016
Laura is fantastic, warm, friendly, great communication, great prices and speedy delivery.
Amazing birthday present awesome detail for a special friend and 'Odd Mother' to my daughter. Has pride of place on her bracelet!
Will definitely recommend to all. If I could give 10* I would. Will be back to order more beautiful gifts in future!
September 2016
So happy with our son's casts absolutely amazing lovely and polite service as well will definitely be back for more.
February 2016
Just wanted to say my other half loved his leather bracelet with hand print charm of our daughter ! Everything Laura produces is of top quality and I have ordered from her lots of times now ! Lovely lady and highly recommend ! X
December 2015
I was really impressed with the cast Laura done of my two little boys hands, they had fun doing it and cannot wait to give it to their nanny and grandad for xmas
November 2015
We picked up our hand prints today from Laura and we absolutely love it!!! She was so friendly and the kids enjoyed it as well. Thank you so much! Amazing!!!
November 2015
A fantastic range of items! It was hard to choose. Laura managed a beautiful handprint from our baby girl, something we struggled to get ourselves. The outcome was gorgeous pendants that we will treasure forever. Thank you so much.
October 2015
I wanted to write a review after receiving my sons foot and hand cast around 2 months ago. I LOVE it! Such an amazing way to capture the precious time at 5 months old and growing far too fast! Laura was patient, relaxed and very good whilst taking the moulds and remained in contact with me until I had the framed casts. They look amazing and take pride position in my landing!!! Thank you Laura
September 2015
Had an amazing framed 3D cast done and it's amazing, planning on getting another one when he's a year old
August 2015
I love my handprint pendants and fingerprint charms!! My twins can be with me all the time! Beautiful work, and my girls enjoyed the whole process of taking the prints from them :) Thank you again, I am overly satisfied!
June 2015
I've just had my twins hands and foot prints done by Laura, She is absolutely brilliant!!! my prints are amazing and were done pretty quickly. I would 100% recommend this lovely talented lady!!!
I'm so happy and impressed with the end result.
May 2015
Really great customer service and products are given time and dedication. Thanks Laura for my treasured prints!
April 2015
Thank u 4 my fingerprint pendant. I adore it. Great friendly, professional service. Can't decide what I would like next.
March 2015
Laura took a 3d foot and handprint of my 8 days old baby. This is a wonderful keepsake, and Laura does a fantastic job! Final product is amazing!
February 2015
Laura produced 3d casts of my 6 week son. I was extremely pleased with the quality and the price. It's definitely worth having done as it captures the moments you can never get back. It's something to treasure forever.
January 2015
Laura has made a gift that my Mum will treasure forever! Lovely hearts with individual dog paw prints....Mum loved them!
December 2014
Brilliant keepsakes, very professional. So happy with them and got a couple of gifts too. Wonderful, highly recommend
December 2014
Laura did a 3d hand and foot cast of my 20 week old daughter, I couldn't be happier with the finished product, such a lovely keep sake. Laura was lovely I highly recommend her business.
Nov 2014
Laura did an absolutely fabulous hand print of my 9 month old son for his first Christmas. It's a beautiful keepsake for years to come :)
Oct 2014
Laura took the hand and foot prints from my 4 month old twins...brilliant service and a wonderful keepsake xxx BRILLIANT
Sept 2014